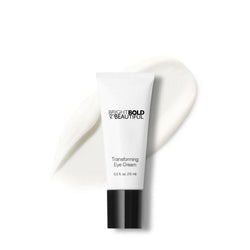 Details:
Helps repair and replenish skin damaged by ultraviolet light. Firms and tones, as it provides potent antioxidant protection against environmental aggressors.
Silky eye cream
Brightens under eyes
For specific skin types
Formulated without parabens

Not tested on animals
Made in the USA
0.50 fluid ounce

What's Inside:
Tetrapeptide 5 works on multiple pathways to depuff, smooth, brighten, and improve elasticity around the eyes. Dermal Filler helps restore skin volume and smooth away fine wrinkles, providing a continuous release of Sodium Hyaluronate for deep hydration throughout the day. Soft Focus Minerals, Pearl Extract and other Optical Diffusers help minimize the appearance of imperfections and fine lines by reflecting light. Jojoba Oil, rich in fatty acids, this natural oil is chemically one of the most similar oils to the natural oil the skin produces (sebum) making it a bio-mimetic moisturizer & emollient. Caffeine stimulates micro-circulation, contains powerful anti-oxidants, and provides anti-inflammatory benefits. Vitamins C & E are powerful antioxidants that work to combat the effects of free radical scavengers.
How To Use:
AM/PM. Using ring finger, gently apply around the eye area.