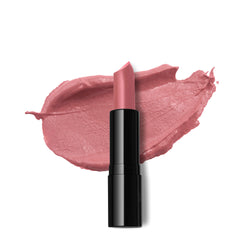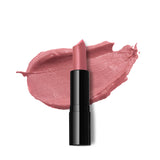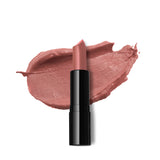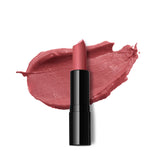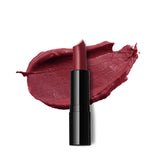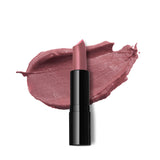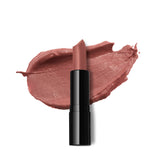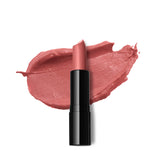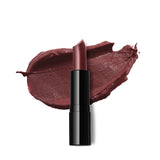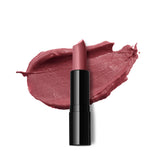 Satin Lipstick (14 Shades)
Details:
Lush, color and pearl-saturated formula with an ultra-comfortable texture and sophisticated, satin finish. Infused with enduring pigments and enriched with a lip-loving blend of emollient oils and butters to help keep lips soft, smooth and super-hydrated.
Easy, smooth application
Delivers stunning color and a rich satin finish
Nourishes, comforts, and hydrates lips
Formulated without

parabens, gluten, phthalates, fragrance, GMO's, corn, alcohol, barley, wheat, oat, spelt, or rye

Not tested on animals and Prop 65 compliant
Made in the USA
0.12 ounce
Shade Descriptions:
Beacon Street: Raspberry pink with a cool undertone
Beverly Boulevard: Pink with a plum, cool undertone
Dupont Circle: Plum with a cool, blue undertone

Fifth Avenue: Reddish brown with a cool, blue undertone

Fillmore Street: Red with a warm, gold undertone

Galena Street: Rosy pink with a neutral, golden undertone
Grand Street: Pink with a warm copper undertone
Lovers Lane: Rose gold with a cool undertone
Madison Avenue: Neutral pink with a cool, blue undertone
Maiden Lane: Soft pink with a warm, yellow undertone
Newbury Street: Neutral pink with a warm, yellow undertone
Nicolett Avenue: Plum with a neutral, brown undertone
Ocean Drive: Pink with a cool, silver undertone
Thames Street: Pink with a neutral brown undertone
What's Inside:
Argan, Olive, Meadowfoam, Camelina, Grape Seed, Murumuru & Macadamia Seed Oils help keep lips healthy and moist. Mango and Shea Butter hydrate and condition lips. Squalane & Sodium Hyaluronate help keep lips full and younger-looking.
How To Use:
Apply directly onto center on lips, blending outwards, or use a lip brush for more precise application.